Guu Garden is the fifth addition to Guu's family.
The ambiance was totally different compared to the other Guus. Guu Garden interior is more contemporary and spacious. It was not as noisy and casual as the other Guus which I think they lose a little of the "izakaya feel".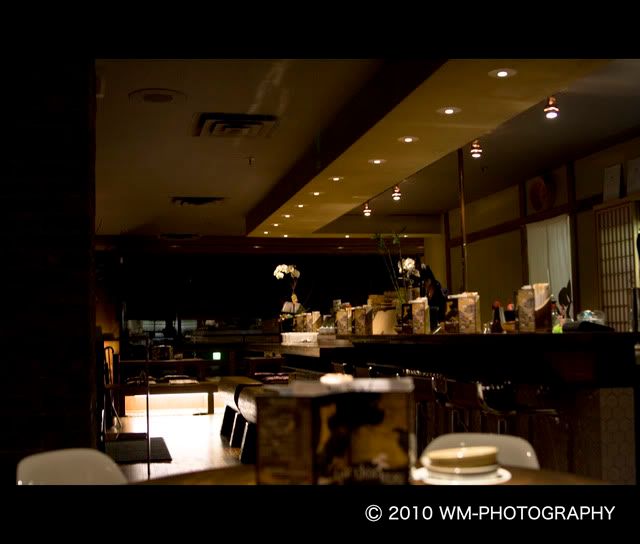 We tried to order some new dishes that were not found on other Guus. They have a wide selection of oden compared to the other Guus and you have a choice of miso for the oden broth.
Our first dish was the salmon ruibe. It was a thinly sliced raw, frozen salmon. It was very challenging and intriguing to try on a frozen salmon sashimi. It was without question gave us a very unique experience yet pretty refreshing.
The lamb paccio came shortly after. This was my first time trying lamb sashimi. The taste was a little bland - I still prefer beef sashimi.
Creme Koroke with bisque mousse. This dish was a little different compared to Kabocha Korokke. If I was not mistaken they had corn inside the koroke which made it sweeter than Kabocha.
Next is the tuna and melon granite. The best presentation of the night ! This cold appetizer was so refreshing.
The next dish was the black cod sashimi. The fish was slightly torched and marinated perfectly which made this the best dish of the night. Two thumbs up for Guu Garden on this dish.
BBQ Eel Nuku-Sushi. This dish was probably my least favorite of the night as the rice smell a little weird.
Below was the saba shima sushi. This was the first time I had sushi with a generous portion of fish covering the rice, very filling indeed !
For dessert we shared the sake cheesecake. The cheesecake was not too sweet which was perfect to close the night.