[ Update Nov 24, 2010 : Kakurenbou is now closed ]
A new addition to Vancouver Izakaya
The interior resembles a Japanese temple.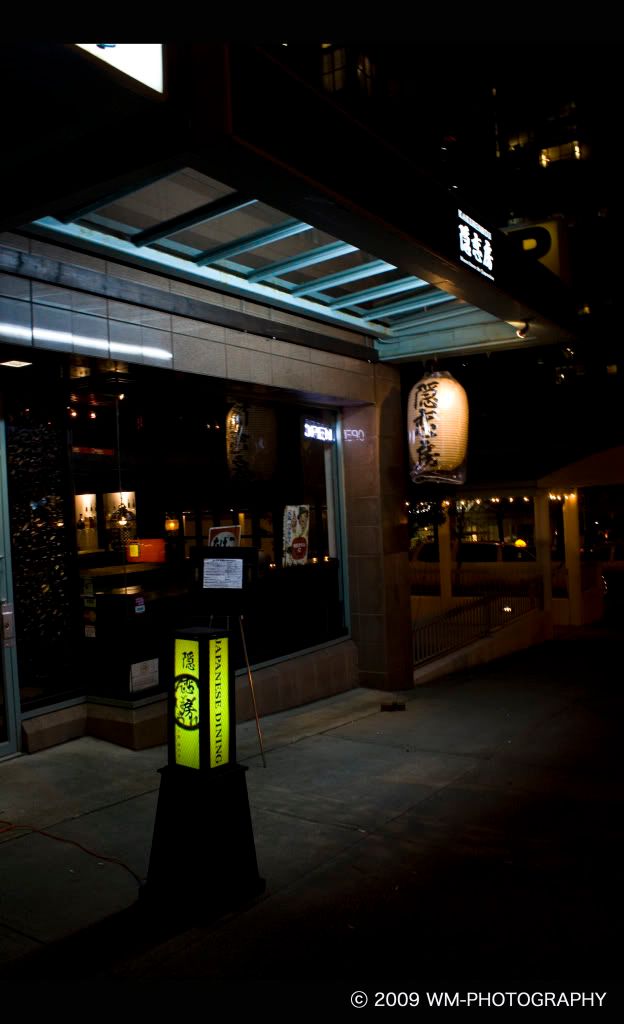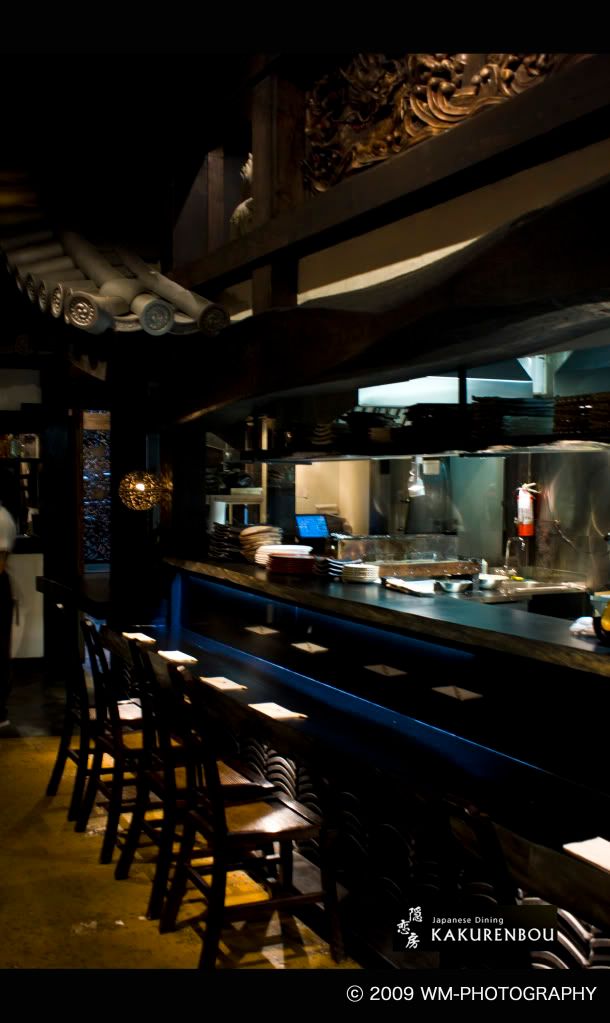 The first dish was smoked salmon + vegetables wrapped in bean curd.
It was pretty good, but you have to dip it with the soy sauce or else it will taste bland.

Pretty Woman Roll! Such a cute name for a sushi roll
It contained smoked salmon, cream cheese, avocado and cucumber.
The pink color that wrapped the sushi is made of soy bean skin.
Taste wise : the smoked salmon didn't really stand out in taste

This charcoal grilled chicken wings...the smell was really appealing
I was already mouth watering while taking this photo as the smell just unbearable!
Although it smelled so good, the taste was bland, a total disappointment !

Next was the volcano roll was good! way better compared to the pretty woman roll.
The volcano roll consisted of spicy chicken, cucumber and egg

The Kakurenbou hot pot consisted of duck breast, tofu and other vegetables.
It was cooked with clear broth, such a soothing experience.
At first I was expecting the hot pot to be regular Japanese Oden;however, it was different after all and it was pretty good.

Overall I will just give this new izakaya 7.5 / 10
They have a pretty good selection of menu that we haven't tried yet.
The ones we had above were all the today's specials. By saying that, I might consider going back.